GUIDED TOURS ENHANCING THE UNIQUE FEATURES OF DREAMTIME CULTURAL CENTRE
In order to fully experience the impact of the Dreamtime Cultural Centre, it is recommended that the visitor join in the many guided tours offered by our experienced staff.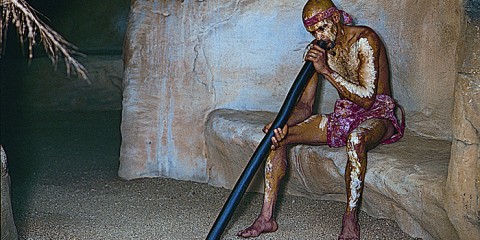 Current Guided tours on offer include the following:
Didgeridoo – the Didgeridoo player performs in an enclosed cave area. As well as being entertaining, this tour will also be very informative as the guide will explain the various techniques of making and changing the sound of the didgeridoo.
Torres Straight Islander Village – the Torres Straight Islanders have a unique culture of their own. The informed tour guide explains the Islanders traditional lifestyle and beliefs. During the tour of the Torres Straight Islander Village, the tour guide takes the visitors through a giant Dugong complex which displays artefacts and building materials of the Torres Straight Islander People.

Djarn Djarn Dancers – translated into Aboriginal means 'mens dance group' is Dreamtime own traditional dance group. The group performs during the school holiday period and at requested times. (conditions apply)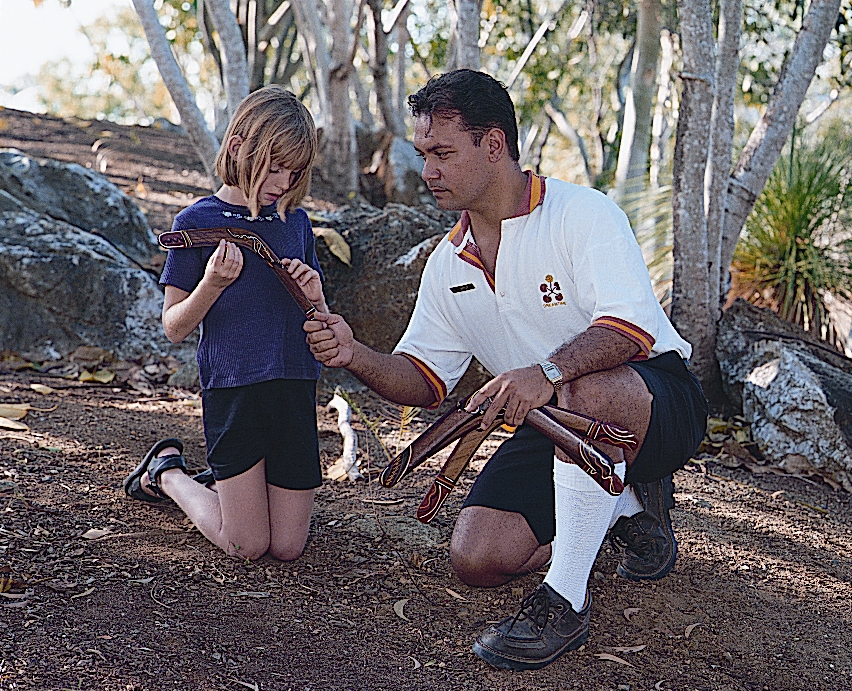 Boomerang – a well skilled guide will show you the finer art of throwing the returning boomerang. The guide then provides the tourist a chance to show their wares.
SELF GUIDED TOURS ENHANCING THE UNIQUE FEATURES OF THE DREAMTIME CULTURAL CENTRE
The Dreamtime Cultural Centre is situated within 12 hectares of beautiful landscaped gardens.  The grounds themselves provide the visitor with an opportunity for hours of enjoyment simply walking around the property.  Set on the Northern side of Limestone Creek, the major points of interest include the native plants, trees and a large waterfall.  In addition to the many guided tours offered, self-guided tours are also catered for.
The Vanishing Culture of the Sandstone Belt – a stunning 34 metre display of recreated sandstone caves not only entertains but also educates people on the environment of the Central Queensland Sandstone Belt. Also portrayed is the traditional Aboriginal people of this area, the early days of the Aboriginal mythology, and the significance of Kenniff's cave, being both the history of Aboriginal occupation in Australia and the early history of cattle-duffing in the region.
Native Plant Tour – this is a comprehensive self-guided tour looking at the various uses plant life provided to the Aboriginal and Torres Straight Islander people. These were basically for Food and Medicines, through to hunting and material uses.
All of these tours give the onlooker a thorough insight into both the Aboriginal and Torres Straight Islander culture. The combination of these two distinct cultures within the one complex provides the DREAMTIME CULTURAL CENTRE with a very unique appeal.
Click to view More information on Tours and Opening Hours . . .